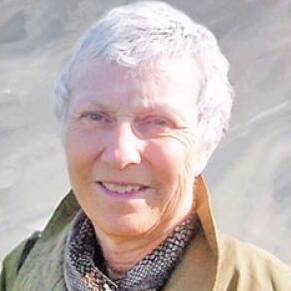 Florence Erion Memorial Fund
The youngest sibling of 15 in the Erion farm family at Scapa near Hanna, Alta., Florence was loved by family, friends colleagues.
During her 30-year career in oil and gas production, starting as a paralegal at Dome Petroleum and retiring as a vice president at Encana Corp., Florence gained a reputation as a quiet, patient and effective communicator.
In the toughest negotiations and the tensest conflicts, she never lost her sense of balance, her gentleness and her good humour.
After her death, a colleague and one-time boss, David Annesley, wrote: "She had many significant accomplishments to her credit in both her work and her non-work life. The overriding one, to me, was not so much what she accomplished but the way in which she accomplished so much. Simply put, she made a habit of setting new standards for the word 'class' in virtually everything she did."
For the final two years of her career, Florence joined the Government of Canada Fellows Program, a government-industry exchange program that allowed her to work in the Public Service Agency and the Canada Sciences and Technology Museums Corp.
She loved everything about Ottawa, especially the role of the public servant speaking truth to power.
After retirement, she devoted herself to her garden where, as is said in Eastern cultures, the flowers knew her by name.