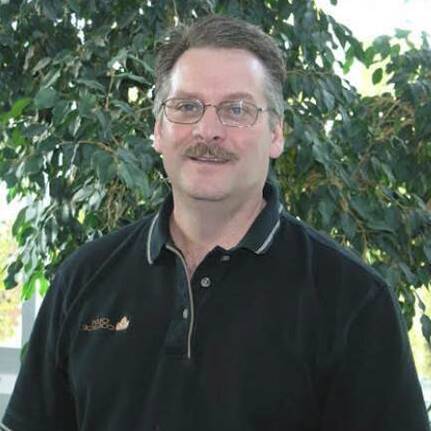 Dick Thomson Memorial Fund
Dick Thomson was an Alumnus of Olds College, having graduated in 1978.
In 1981 he returned, and began a remarkable 31 year career here at Olds College where he was an instructor, a coordinator and the chair of the School of Trades; finishing his Olds College career as the Director of Continuing Education.
Dick lost his courageous 3 year battle with cancer in September 2012.
He was born in Ottawa, Ontario on January 29, 1957.
He graduated from Drumheller Composite High School in 1975 and continued his education graduating as a Heavy Duty Mechanic from Olds College in 1978.
He started as a Heavy Duty Mechanic with EO Parry's in Drumheller.
Dick married Sandy Sept on May 13, 1978 and raised his family here in Olds.
Impact
The Dick Thomson Memorial Award is to be awarded to a full-time student taking the Ag Equipment Tech or Heavy Equipment Tech Program, and is based on financial need for a second year student.
Additional requirements include community participation, showing leadership qualities, and having passing grades.
The Thomson family wishes to encourage good people to become even better, just as Dick did during his 31 years at Olds College.